MMHA Handbook
---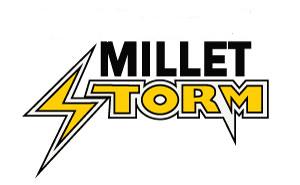 MINOR HOCKEY
2017-2018
HANDBOOK
MESSAGE FROM THE EXECUTIVE
Welcome to Millet Minor Hockey. In this handbook we will endeavor to answer questions that you may have regarding your child's hockey experience and expectations. We hope that you will see it takes a joint effort from everyone to make an association run successfully. We are all just parent volunteers doing our best to make Millet a FUN place for our children to play.
As an association, we are governed by Hockey Canada and Hockey Alberta rules and regulations. This handbook is only a guideline and does not override Hockey Alberta, Hockey Canada or Alberta Gaming rules and guidelines.
www.hockey-alberta.ca www.hockeycanada.ca
Most Information required can be found on our website at:
Other contact information for MMHA is:
Box 146, Millet, AB, T0C 1Z0
Email: mmha@milletminorhockey.com
Please feel free to contact any member or our executive if you have any questions that you can not get answers for in this handbook or on the website.
Our teams play in:
Pre Novice is house league team that plays exhibition games only
Novice - Midget are house league teams that play in the 1660 league
Our Executive meets once per month and meetings are open to all members to attend. All meeting dates, agendas, and minutes are posted on the website.
We wish every team a FUN and successful season
EQUIPMENT
As members of Hockey Alberta and the Canadian Hockey Association, we are regulated by the rules and policies they set with regards to the safety of our children. The following is a list of basic minimum equipment that must be worn at all times while on the ice or the bench.
Team jerseys and socks are to be worn at GAMES ONLY. Uniforms remain the property of MMHA, and must be cared for properly. All jerseys must be returned to the team's Jersey Manager after each game. Players are required to wear practice jerseys and practice socks during all practice sessions.
EQUIPMENT INFORMATION AND TIPS
When purchasing hockey equipment, the most important aspect to consider is that the equipment is properly fitted. When equipment is not suitably fitted, the player is exposed to injury. MMHA recommends using great care when selecting appropriate protective equipment before stepping onto the ice. The following information is a guideline when purchasing equipment:
The equipment is in proper condition
The equipment is properly maintained during it's life span
The equipment fits properly
The equipment is CSA approved
If any piece of equipment is cracked or structurally unsound it should be replaced or properly repaired. Proper maintenance includes inspection of all equipment often so that all breaks can be recognized and properly attended to.
All equipment should be hung to dry after every game/practice. Skate blades/holders should be completely dried after every game/practice. This reduces deterioration in the equipment's structure/quality.
Equipment should cover the entire area of the body that it is meant to cover and should never be bought "to grow in to". This leaves the player at risk of serious injury, as it will slide away from the area it is protecting if it is too big or too small.
Remember that new is not necessarily better!! New equipment may be costly and with a little research you can locate safe, used equipment at a very reasonable price.
HELMETS
Helmets are one of the most important pieces of hockey equipment your child will wear. When purchasing a new helmet, there are few things to consider - protection, comfort & fit. The helmet should not be too big or too small. You should always air dry your helmet after every game/practice.
Trying on a helmet:
Loosen the screws or unclip the clips so the helmet is extended all the way
Put it on your child's head and slide the helmet together until it is fitting nice and snug
Tighten screws or secure the clips
Do up the chin strap so it is snug against your child's chin
Be sure to try on a selection of helmets to find one that fits your child's head the best.
How it should fit:
The helmet should not slide up or down over the child's forehead
The helmet should rest one finger above your child's eyebrows. If the helmet sits too high above the eyebrow, it will not protect your child's head in the case of a fall. If the helmet is sits too low then it may slide down over your child's eyes, particularly when you add a facemask.
Many helmets will come with extra padding to add inside the helmet to assist with the side-to-side fit.
It must be CSA Certified:
If you are buying used equipment or passing down equipment from one child to the next - ensure that the helmet is still CSA certified.
If you paint your helmet or remove the CSA sticker - your helmet is no longer CSA approved
You should not apply stickers to your helmet, as some stickers have glue that can harm the helmet and effect both the CSA certification and the manufacturers warranty.
If you remove the ear protection from your helmet, it is no longer CSA certified and does not meet Hockey Canada's minimum requirements
Remember it is your child's head - why take the risk
INSURANCE
In keeping with Hockey Alberta regulations, all MMHA players and coaches must be covered by insurance. Each year, Pre Novice & Novice players and coaches are registered with Hockey Alberta on a team sheet. All Atom thru Midget level players and coaches are carded. Team sheeting and carding players, registers and insures them with Hockey Alberta. Please note that this is a secondary form of insurance only.
Procedure for claiming reimbursement for any expenses incurred while taking part in any MMHA activity is very specific
Claims are submitted first to your own insurance company.
Photocopy and paperwork, including the invoice for the expenses being claimed.
Complete and remit a Hockey Canada Injury Report Form - this can be found on the MMHA website under the tab FORMS
This must be done within 90 days of the injury.
Once you have received a statement from your insurance company, send the original statement to Hockey Canada - remember to keep a copy for your records
Hockey Canada will pay the unpaid balance
Some expenses are not covered - for information on what is covered and this claim process please see the Hockey Alberta website at this link:
http://www.hockeyalberta.ca/index.php/ci_id/2627/la_id/1.htm
PLAYER INFORMATION
TEAM SELECTION/RELEASES/AFFILIATION
Team Selection: In the event where there are enough players for two teams, registered players will skate for approximately two weeks prior to being placed on a team. Atom through Midget teams will be tiered with one team becoming a rep team, and the other team a house league team. A committee of impartial members of the community organized by the Development Coordinator, will evaluate the players and make recommendations to the Development Coordinator and Vice President
Any further movement of players from team to team, will be subject to the decision of the executive. Requests for players to be on the same team as friends or family members will be considered at the Pre Novice and Novice levels only.
Releases: MMHA will not force any child to play hockey in Millet, however Hockey Alberta guidelines are very strict. A player may try out in another association for a higher level. Players must acquire a "permission to try out" from MMHA. They must make that team prior to being given a release. Prior to registration MMHA will grant a player a permission to tryout or release to play elsewhere.
If a player choses to withdraw from MMHA prior to December 31st, a pro-rated refund will be issued. If a registered player has not skated on the MMHA ice a full refund will be issued. This includes both players who move away from the Millet area and try out for higher level teams. If a registered player is suspended for any reason, registration fees will NOT be refunded. No refund will be issued after December 31st.
Once a registered player leaves to play hockey elsewhere, it is the responsibility of the player, parents, and new hockey association to request the release. Once a refund has been issued, the player is considered de-registered and is not eligible to play or practice on MMHA ice for the remainder of the season.
When refunds are PRO-RATED, they are calculated based on when the registered player stepped on the ice. This means that if they played on MMHA even once in a month, there will be no reimbursement for that month.
Affiliation: MMHA does a blanket "team to team" affiliation, but there may also be a named player affiliation. This intention is to allow teams to bring players up from the level just below theirs in order to have enough players to play a game - the intent is not to strengthen a team. If a player is required to skate at a higher level the request must go through the Head Coach to Head Coach first. The lower level coach will select a player and acquire approval from the parents and the player. This protocol must be followed, as it could make the player ineligible and result in suspension of coaches/mangers. Playing an ineligible player could result in a 3 year Hockey Alberta suspension.
Players are allowed to affiliate to a higher team to a maximum of 10 games. There are no timelines or deadlines for this, just 10 games in total. There is no moving up to that level anymore. The only exception to the 10 games is if the lower team is completely finished for the season and has no more games (tournament/exhibition/league). The player can then play for the higher team for the remainder of their games.
Player Development: MMHA is committed to player development. We endeavor to offer a variety of clinics for all players. From power skating, skill development, and goalie clinics, the executive will budget each year for the season's clinics.
COACH INFORMATION
Coaching in a small association is one of the most difficult roles in minor hockey. Coaches must try to satisfy the needs of highly competitive players and their parents, as well as the beginner learning to skate and their parents. Competition within leagues, playoffs and provincials is difficult, as the teams we face are comprised of tiered players, with more equal skill sets and experience. Coaches are faced with the dilemma of putting a first year player against other teams' AAA players, and still trying to maintain equality in ice times. This is not easy and not always possible. With such a broad base of demands it is difficult to please everyone all of the time.
The association encourages that teams have a coach/parent meeting at the start of the season, as well as 3-4 more throughout the season to provide constructive feedback and formulate strategies. It is important that the parents have some input as to the number of away exhibition games and tournaments and the resulting costs.
Although the position of a coach is a volunteer one, the association requires a firm commitment from them because it costs the association to card each one.
Being a volunteer coach is one of the most important positions and holds a lot of responsibility to the club itself and most of all to the children.
The Coach Selection Committee, prior to the start of the season, selects coaches. Applications should be submitted early, as they need to be reviewed by the beginning of September. Selected head coaches will be given the names of applicants for assistants and responsible to select their coaching team.
We, The Association, strongly stress the importance of equal ice time to all hockey players regardless of their age, size, or ability. At any game or tournament the players assigned to the Millet team shall fill the team roster first. Only in the event that the team is short players shall the coach pick up players from their affiliated Millet team.
During the, course of the hockey season we appreciate that coaches and parents will not always agree with the referees calls; however, we ask your respect for their decision. It is our policy that all referee decisions are final. By respecting our referees we set a positive example to our children so they may continue to play a sportsmanlike game.
For the club to ensure a smooth running hockey season, we ask that one coach per team or the manager work closely throughout the year with the ice coordinator for all their teams' ice bookings.
Each team is allowed 5-carded officials per team.
MMHA follows the certification requirements of Hockey Alberta. Every coach carded to the team must have "Respect in Sport" Coach certification.
Please check out the website under "Clinics" and "Coaching Clinics" for the up to date information on local clinics and coach requirements.
GOOD SPORTSMANLIKE CONDUCT
MAKES FOR A GOOD GAME.
Parents shoulder the responsibilities of the expense and getting their children to all games, practices, and tournaments. It is important to respect your coaches' request to be on time and ready to go. Of equal importance is notifying your child's' coach if he/she is unable to come to a practice, game or tournament at least 24 hours before. Coaches depend on each and every player. If you, as a parent, are unable to attend a game, please arrange transportation for your child rather than depend on the coach to drive.
ABUSE FROM FANS WILL NOT BE TOLERATED, whether that abuse is directed at a coach, player, or referee. It makes for hard feelings between teams, players, and parents. Millet is a small community and it is difficult to live, work and play in an atmosphere of animosity. Any fans displaying abusive behavior will be ejected from the arena. Referees, coaches, arena attendants, and executive members all have the authority to remove any persons acting inappropriately.
At the end of the game, regardless of the outcome, we encourage the emphasis not on winning but on the positive aspects of the game. Hockey is a team sport that should be fun and enjoyable; winning is not everything. Remember... "IT'S JUST A GAME!"
One of the objectives of Millet Minor Hockey Association is the belief that hard work and a good attitude will pay off in hockey, at school and in daily living.
Swearing and profane language is prohibited by all coaches, children, parents, and fans whether it be on the ice surface, in the stands, on the players' bench, or in the dressing rooms
Consumption of alcoholic beverages is strongly prohibited before any games or practices by our coaches, assistant coaches, managers and players.
MMHA enforces a zero tolerance policy for bullying
Each player, coach, and parent will sign a pledge at the beginning of the year. A team meeting will be set up to go over the pledges, so that everyone is on the same page and agrees to be respectful to each other
Please see the website for our BYLAWS under "MMHA INFO" for our Discipline Procedures & Dispute Resolution Process. You can also find the "Inappropriate Conduct Protocol" and "How to Report" information.
Look under "FORMS" to get the "MMHA Incident Report Form"
REFEREES
MMHA hires referees for all league, tournament and exhibition games played in the Millet arena. Referees for Pre-Novice games will be optional. Atom through Midget games will have a minimum of one senior referee and further officials as required by their respective leagues or tournaments.
MMHA will cover the costs of the registration fee for the Alberta Referee Committee, clinic fees, and assignor fees. As in the past, each referee is also responsible for his/her own uniform and equipment.
Referee in-services will be held in Millet to give our referees the opportunity to ask questions, sharpen their skills, and gain confidence. Our aim is to help referees feel more comfortable with making on ice decisions, and resulting in improved officiating of all games. Attendance at these in-services is strongly encouraged. MMHA also employs a mentorship and shadowing program to aid in the development of young officials.
Referee certification and clinic information can be found on the website under "Clinics" and "Referee Clinics". Please contact the Referee in Chief if you have an interest in becoming a referee. Contact information can be found under "MMHA Info" and "Executive". Another way to access clinic information is on the North Zone Referees website:
Referees have the power to remove players form the game if their equipment does not meet Hockey Alberta regulations.
Referees in general, and junior referees in particular, have a difficult job, therefore, we request that fans DO NOT heckle the referees. This is in poor taste and displays our lack of respect. Also, it puts the referee under unnecessary pressure and may result in more poor calls. This is particularly true with the junior referees who are trying their best and may be feeling a bit insecure. Referees have the authority to eject any person behaving in an inappropriate manner - LET THEM DO THEIR JOB!!
Our association supports the referee's committee zero tolerance policy.
MEETINGS
Throughout the hockey season, MMHA will hold monthly executive meetings. All meetings are open to the general membership. Only members in good standing shall be entitled to take part in the debates or address the meeting without special permission of the president. Executive members have one vote each, with the president voting only in the event of a tie. All regular meetings require nine (9) executive members in attendance to form a quorum. If you have any problems or concerns, this is the time to have them heard. By submitting a letter to the president or your team coordinator, prior to the meeting, will get your concern on the agenda of the meeting.
The Annual General Meeting, and election of officers is held after the hockey season has drawn to a close. The meeting date, time, and location will be announced in our local newspaper and on the MMHA website/email. The information must be made public 30 days prior to the scheduled meeting date. 20 members in good standing determine a quorum. Attendance at this meeting is crucial to ensure the continuity of our association. This meeting is when MAJOR changes will be brought to the membership to be voted on. Only members in good standing are eligible to vote.
MMHA Job Descriptions
President
The President shall generally perform the duties of the office of President and, without limiting the generality of the foregoing shall have the powers to:
Presides and attends all general and executive meetings
Exercises the powers of executive in case of an emergency
Is a signing officer of the Association
Is an ex-officio member of all committees
Is able to appoint an ad-hoc committee and chairman
Is the Associations representative to Hockey Alberta and leagues in which MMHA participates
Will perform such other duties as shall be necessary for the good and welfare of the Association
Immediate Past President
Will act in an ex-officio position to the association providing advice, information and continuity to the executive
May attend Executive Committee Meetings
Will perform such other duties as shall be necessary for the good and welfare of the Association
Vice President
In the absence of the President, or in the event of his/her ability to act, the Vice President shall have and exercise all the powers of the President
Is one of the signing officers of the Association
Is a member of the Team & Coach Selection Committees
Will chair the Discipline Committee
Will perform such other duties as shall be necessary for the good and welfare of the Association
Treasurer
Keeps a record of all monies received and disbursed
Presents at each AGM, a report of the years' operations to date and printed a Year to Date financial statement, and will provide and audited financial statement at the Fall General Meeting.
Will handle all liability claims, seeing they are processed properly and settled
Is a member of the Budget Committee
Is a Signing Officer for MMHA
Will perform such other duties as shall be necessary for the good and welfare of the Association
Secretary
Will keep an accurate record of the minutes of all Executive, Operational, General and Special meetings of the organization for the duration of tenure
Will be responsible for all other books and records of the Association
Will have charge of the Seal of the Association, which seal whenever used shall be authenticated by the signature of the Secretary and at least one member of the Executive
Is a Signing Officer for MMHA
Will notify the executive of the time and place of meetings
Will publish the notice of the Annual Meeting at least two weeks in advance
Will function as a liaison with the league to which we participate
Will perform such other duties as shall be necessary for the good and welfare of the Association
Registrar
Responsible for coordinating all aspects of player and coach registration in accordance to Hockey Alberta
Will receive and certify all certificates submitted to him/her on behalf of the players and teams applying for registration in the Association
Will maintain a list of all members of the Association and their addresses
Will collect and secure criminal record checks for all coaches, managers who wish to be carded to the team as well as the executive.
Will perform such other duties as shall be necessary for the good and welfare of the Association
Ice Coordinator
Is responsible for the acquisition, scheduling, and rescheduling of ice times for the hockey season and for special events
Will disperse ice time to respective teams
Will approve ice time for exhibition games prior to scheduling of game
May be paid an honorarium for the months of September, October, November, December, January, February, and March in an amount to be moved at the Millet Minor Hockey Association annual Spring Meeting
Will perform such other duties as shall be necessary for the good and welfare of the Association
Referee in Chief/Assignor
Is a certified referee
Through the aid of clinics, train and supply sufficient referees to satisfy the demands of the Association
Will have the authority to remove an incompetent referee from the list
Will secure an official interpretation of all contested rule interpretations if requested
Will provide supervision and encouragement for younger officials
Is a member of the discipline committee
Can nominate to the executive for their approval, one person to act as assignor
Will maintain a list of qualified referees, certified by Hockey Alberta, to referee all league and play-off games. (Preference being given to local referees, if possible.) and oversee the Assignor (if applicable) who:

Will assign all referees for the MMHA games and the appointment will be final
Will be notified by the manager of the home team when a referee does not put in an appearance
May be paid an honorarium for the months of October, November, December, January, February, and March in an amount to be moved at the Millet Minor Hockey Association annual Spring Meeting
Is not a voting member of the Executive
Bingo Coordinator
Will coordinate bingo's and casino's of the association
Assigns workers for each bingo event
Will have signing authority on gaming accounts
Is a delegate for the Peace Hills Bingo Association
Is a member of the budget committee
Liaise with AGLC for all gaming activities
Public Relations Coordinator
Is responsible to liaison with the press to coordinate reporting of MMHA news/events and is authorized to issue press releases
Coordinates (in cooperation with the Team Coordinators') all aspects of team photos
Will keep fund raising records and report all activities accordingly to treasurer, and provide reports to the Executive
Will solicit corporate sponsorship
Will work with the Tournament Coordinatosr to raise the profile of association Sponsors
Is a member of the Budget Committee
Equipment Coordinator
Is responsible for purchasing, controlling inventory, arranging repairs, and maintaining all MMHA equipment
Will maintain a ledger, in which present equipment, shape and estimated dollar value will be entered, as well as new equipment purchases and contacts through which equipment may be purchased.
Will accept a list of equipment requirements for each division and take to the Executive for purchasing approval
Is authorized to purchase equipment approved by the Executive
Team Coordinators
Will assist the Registrar in the registration of players for his division.
Will function as a liaison between their respective divisions and the Executive Committee.
Will inform the Equipment Manager of equipment requirement.
Will submit a report for their division at the Annual meeting and prepare interim reports for all Executive meetings
Will plan ahead for next season.
It is suggested to have one coordinator for each level
BINGO INFORMATION
MMHA works bingos at the Peace Hills Bingo Association in Wetaskiwin. It is located 3725 56th Street - it can be found on the backside of the mall behind the McDonalds just off of Hwy 2A across from Wal-Mart.
Everyone in the association must be aware how important these bingos are to MMHA, for they provide funds throughout the year that would drastically change our fees without them. Our association works approximately 2 bingos/month, for 12 months of the year. The income from these bingos provides us with funds that have contributed to arena improvements, ice rental, referee wages, coach training & certification, new jerseys, socks and equipment.
MMHA Bingo Requirements:
1st year Pre Novice child = 2 bingos
1 child in hockey = 4 bingos
2 children in hockey = 7 bingos
3 children in hockey = 10 bingos
Upon hockey registration, bingo deposit cheques are required. You must supply MMHA with a $200, undated cheque, for each bingo owed. This is only a deposit to ensure that you meet your commitments. Once your commitment is fulfilled, your cheques will be returned.
You can sign up for your bingos through the website. Click on the tab "Bingo" and then "Bingo Dates". The Bingo Coordinator will list a few bingos at a time, as they need to fill up before more will be listed. You can contact your Bingo Coordinator directly to sign up for bingos also - contact information can be found on the website under "MMHA Info" and click "Executive".
The volunteer positions at the bingo include both sitting (in the cage) and walking positions. A maximum of 2 minors (must be at least 14 years of age) are permitted to work a bingo, and they are only permitted to sell bonanza and satellite cards.
The bingo season runs from April 1st - March 31st. All bingo requirements must be completed within this time frame.
Your bingo chairperson will call you approximately 1 week prior to the event to remind you of your commitment. If you find that you are unable to work the bingo that you signed up for - it is your responsibility to find a replacement.
MMHA will pay for a meal and a drink for each volunteer. Remember that this comes out of our profits for the bingo, so must be kept at that. Please arrive at the bingo hall no later than 11:30am for an afternoon bingo and 5:30pm for an evening bingo. You must arrive earlier than those times if you would like to eat a meal, as you must eat before volunteering. The bingo hall has STRICT GUIDELINES for volunteers when working - such locking up personal items, no talking on cell phones, being present and reacting quickly to the needs of the customers. It is a place of business, and must be treated as such. Everyone likes to visit from time to time, but the bingo customers come first. Please adhere to these guidelines to prevent the hall from having to write up our group. A write up could result in loss of bingo privileges, and in turn a loss of income for MMHA.
You will receive one (1) credit for each bingo worked, with the exception of chairperson in which you receive two (2) credits towards your bingos owed. Every 3 years, MMHA qualifies to work a casino. Those families that work the casino will also receive credits towards their bingos owed. The bingo hall has also created a Mega Bingo that will also be worth two credits. If a family works more than the owed amount of bingos, they will be credited $25/bingo towards their next season's registration fees.
The bingo hall has extra bingo dates that need to be filled. Teams can choose to sign up for a bingo and raise funds for their team. Please contact the Bingo Coordinator for more information.
PUBLIC RELATIONS
Although bingos are MMHA's primary fundraiser, there are other ways we generate revenue:
MMHA hosts one (1) tournament at each level. Each team runs these tournaments individually, but the profits from the tournaments are another major revenue for the association.
We organize between 1-3 special events/year. The purpose is not always a fundraiser, but rather fun & entertainment for our members and the community. The goal is usually to cover our costs, but if we can generate revenue, it really helps to offset association costs. The teams are asked to participate in these events by volunteering to help with the organization, collecting donations, and attending the event. Some examples of past special events are:
MMHA Kick Off Party - dinner/dances
Hockey Day in Millet
Hockey Challenge Games - Critters vs Coaches, Midgets vs Coaches, etc.
Chili Cook Off
Family Santa Skate
We participate in the Millet Harvest Festival each year with the goal of spreading the word about hockey and trying to recruit new members. We enter a float in the parade, as well as organize an outdoor event during the trade show.
Volunteers are the only way these events happen, so please consider helping out.
Teams are welcome to organize their own fundraising, but PERMISSION MUST BE GRANTED BY THE EXECUTIVE. This prevents conflicts and duplicates between the teams' and the association. Some examples of team fundraisers are:
Bottle Drive
Draws/Raffles
Sponsorship
Team Bingos
Please remember to check out our "Sponsors" page when looking for donations or sponsorship, as those businesses must be avoided.
TOURNAMENTS
MMHA will host a tournament at each level from Pre Novice - Midget. The dates are set out at the beginning of the season. The Pre Novice tournament is hosted on one day, while the others are booked for Fri-Sun.
The players love tournaments and they are great community events, so mark your calendars.
The 2017-2018 season tournament dates are as follows:
Pre Novice -
Novice -
Atom -
Peewee -
Bantam -
Midget -
There is a lot of time and organization that goes into hosting a successful tournament, and it is expected that each family do their part. It takes the cooperation of everyone to help make light work of the event. Don't be afraid of the work though, for if everyone takes a job, the event will come together easily. Many families have organized successful tournaments and have shared their insights with us to take away some of the guesswork.
Please use the "Tournament Handbook" that can be found on the website under "MMHA Info". Of course the handbook is only a guideline, and there are many ways to make the tournament your own, but there is no need to recreate the wheel. The handbook is a working document, so if you have success in your tournament - share it with us, and others can see the same success.
TEAM POSITIONS
Volunteers operate MMHA - it should not be expected that other families do the work, so your child can play. We all know how busy everyone is, but no one is busier than the next person . . . everyone has a life outside of hockey. Work, family, other obligations/teams, home life, and other volunteering all need to be balanced. No one's outside obligations are more important than the next persons.
Coaching is a huge commitment, and they shoulder most of the volunteering hours on a team. There are many things required to keep a team organized - one person should not shoulder it. If everyone pitches in, the rest of the workload on the team can be made light.
We are all in this together . . . please consider doing your part to keep our children playing hockey in Millet:
Head or Assistant Coach - these individuals are responsible to meet the minimum certification requirements and be responsible for our player development on the ice, during practices & games, as well as off the ice.
Team Coordinator - please see MMHA Job Descriptions (page 20) for details on this position
Team Manager - this person is responsible for scheduling the team games & practices. They work closely with the coaches to meet the needs of the team. A manager handbook is being put together to assist with responsibilities.
Tournament Coordinator - this person is not responsible to organize the tournament . . . it is a team effort, but this person is responsible to coordinate everyone, and be sure that all jobs are being completed. Please see the "Tournament Handbook" on the website.
Away Tournament Coordinator - this person volunteers to research possible away tournaments for the team to attend. They should look into accommodations and present all the information to the team to make a decision on.
Jersey Parent - this person is responsible for taking the jerseys home after every game - checking for needed repairs - washing the jerseys, and bringing them to the next game. The home and away jerseys can be split between two different people.
Time Box Coordinator - this person is responsible for coordinating the volunteers that will work the time box during your team's home games. A minimum of 3 volunteers is required for each game - one for operating the clock, one for entering in the scorebook, and the other to open gates for penalties. With the older teams, it is beneficial to have two volunteers doing the gates, as it is can get quite busy.
Time box volunteers- these individuals are required at every home game. Please take your turn to help out the coordinators/managers, so that they do not need to scramble at the last minute and the same people don't have to do these jobs.